Get Found, Sell More. Make More
Sixmile Design can design, develop and build an Ecommerce online solution for you. The Ecommerce website will be responsive to the mobile platform which means the site will be optimised for mobile. Today, more potential customers will be viewing your website on their mobile than on the standard desktop computer.
Selling online means your shop being open 24 hours a day, 7 days a week and it is vital everyone can view it no matter what device they are viewing it on. Not only will it contain eye-catching graphics and product imagery it will also be functional and built with SEO (search engine optimisation) clearly in mind. I can also advise and implement marketing campaigns for your website.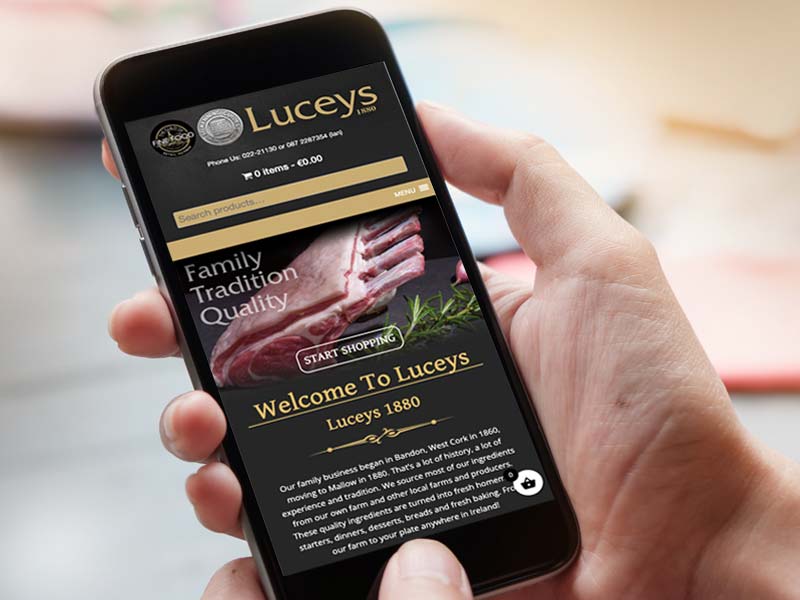 WordPress and Woocommerce
The site will be built in WordPress utilising the powerful Ecommerce plugin WooCommerce. The main strength of WordPress is that it has a massive eco-system of plugins that will bring a plethora of functionality to the website. Here's just a sample of functionality I've used in the past to give that extra edge to the website and online selling.
The site will be tailored and put together with some eyecatching graphics which will show off your products in the best possible light. Showcasing your products. It is crucial that your products are well presented through use of informative text, descriptions and photography. Typically you want to draw the potential customer into the buying funnel where they land on your website through curiousity, read and browse your website and products, become interested in purchasing and buy taking them from cart to checkout and the sale is made.
Once the site is live the marketing of the Ecommerce site really begins. Skillful digital marketing online and offline is key to driving sales. Primarily through Social Network engagement and updates.
Payment Gateways
If you're selling online you'll need a Payment Gateway. This is a merchant service provided by an Ecommerce application service provider that authorizes credit card online store and bank account payments. Its primary purpose is to provide software for your website that can securely take the customer's credit card details. Without one you cannot take online payments. Here are a few of the most popular ones:
SSL Cert
An SSL cert is also needed for taking payments on the website. When installed on a web server, it activates the padlock and the https protocol and allows secure connections from a web server to a browser. This is why you see 'https' and the padlock icon on websites that take payment (usually on the checkout page although not exclusively).
Sixmile Design can advise on, work with you and implement marketing strategies which will help promote your Ecommerce website and more importantly your products. Building the website is just the beginning. It is crucial that marketing and SEO work is progressed if the website is to be found and sales made.
But what fuels great SEO and marketing is information and material. Product information, company information, visuals, images, eye-catching photography and video. Today video is especially popular and can be very helpful on an eCommerce site to help sell the products.
Once the site is live effort needs to be put into intensive online marketing through various channels. Primarily engagement through the top Social Network channels.
Online Marketing Key Points
Here are a few aspects to take on board regarding online marketing an Ecommerce website:
A collaborative process delivers success.
Latest Web Design & Branding Projects