Design for Print - Stationery, Leaflets, Brochures & Exhibition Design
Cork Graphic Design Services
Sixmile Design offers a full range of graphic design services and has a wealth of experience in helping businesses, large and small, stand apart from their competiton through effective use of visually impressive graphic design. Sixmile Design offers creative and colourful solutions. The studio offers an effective and personal service which means many clients return again and again looking to work with Sixmile on new design projects.
Based in Mallow Sixmile Design have clients in Cork, Dublin, Ireland in general and the UK. Branding, logo design and corporate identity are specialties within the services offered. Branding encompasses
logo design
as well as leaflets, posters, brochures, packaging,
exhibition design
,
website design services
and marketing in general. Ultimately it's all about ideas and the ability to create effective marketing through skillfull graphic design that connects with your target audience. This helps elevate your brand above your competition and information overload. Effective marketing is utilised through professional, combined use of print media and digital media. Please also view a small sample of branding work at the
Sixmile
Branding Portfolio here.
A Suite of Marketing Skills
From start-ups and SMEs to corporates, non-profit or state bodies, Sixmile Design in Mallow, Cork has the ability to successfully execute any marketing brief to the highest standard on a national and regional basis. Working in tandem with print and web producing effective marketing solutions based on the needs of the client. Working closely with the client ensuring the marketing brief solution is delivered on time to maximum effect.

Logo Design and Branding
Getting the logo design right is important for any business. Overall there should always be a consistency through brand development with the company logo appearing on all literature in a consistent way promoting good graphic design. I can develop a full brand identity and visual style for your business. Find out more about Logo Design and Branding here.
Business Cards and Stationery Design
Sixmile has designed numerous business cards and stationery items over the years for clients. Handing over a professionally designed business card is integral to your business when meeting prospective clients. While a well designed letterhead projects trust and assurance combined with some personality. Key aspects of a good brand. Find out more about Business Cards and Stationery Design here.
Flyers and Leaflet Design
Well designed flyers and leaflets are a cost effective solution for spreading the word quickly about your business, product or venture.Sixmile has designed countless pieces of printed material in line with the corporate identity. Pictured above are a set of A4 third folding leaflets designed for North Cork Dementia Alliance (dementia care in the community) based in Mallow, Cork.
Packaging and Labelling Design
Visually attractive packaging design will always help catch the eye of the customer on the shelf. Most products, on the shelf, require labelling and packaging. This means the product needs a well designed box or wrapper. In addition to this function it performs to hold and protect the product – it is also a powerful selling opportunity and chance to increase brand awareness.
Exhibition Design and Signage
ISixmile will create eye-catching and effectice signage design to promote you, your business, services and products for your exhibition stand and pop-up display. A well designed engaging exhibition stand will always help generate interest from potential customers whether exhibiting within your company premises, shopping centre or trade show. Find out more about Exhibition Design and Signage here.
Website Design
A professional, well designed website makes the ultimate statement and is an integral piece of the marketing jigsaw. It should have visual impact, conveying your brand in a colourful way, it should be found easily by your customers, function smoothly and seamlessly. Once built it must be capable of adapting quickly and easily to any changes. Check out Sixmile Website Design Services.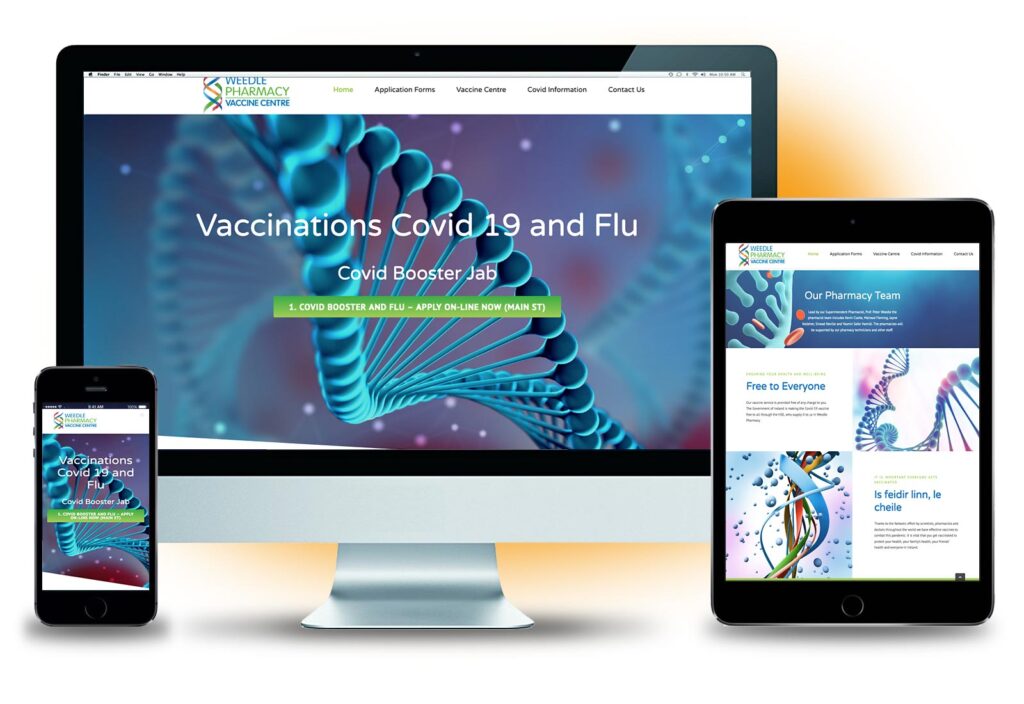 Sixmile Design has been instrumental in setting up and expanding my business for the past decade. I experienced their service as personalised and responsive, helping create a dynamic logo and website that is regularly praised by my own clients. Highly recommended!
Latest Web Design & Branding Projects