Building All Types of Responsive Websites
Website Design Services in Mallow
Cork Website Design Services
Sixmile Web Design, based in Mallow, North Cork, offers all types of website design services. Web Services involve the responsive design, build and development of all types of attractive looking business websites for clients in Munster, Cork, Ireland and the UK (and elsewhere in the world!) over the years backed up by all types of online services. These days chances are the website is your first point of contact with your potential client so it is crucial the website design not only looks great but is functional so first impressions count. Making your business look good.

Sixmile builds all types of responsive websites and provides multiple website design services. The studio offers graphic design and website design rolled into one designing websites that looks great while employing the functionality that is needed, trouble shooting any technical issues along the way. Most of the websites Sixmile designs and build are created in WordPress content managed system (CMS). Sixmile excels in WordPress web design. Meanwhile onging web maintence is also a given. Your website maintenance ensures that your business, blog or online presence continues to evolve and succeed over time. It's crucial to keep current and have a website maintenance plan in place.
Web Design Services For All Business Sizes
Creative Design
Design is not just about aesthetics; it's about effective communication. Sixmile will create eye-catching websites but will also ensure the design aligns with your brand message and goals. Looking good with clear communication.

Mobile Responsive
In today's mobile-centric world, having a responsive website is crucial. Sixmile designs are mobile-friendly, ensuring that your site looks and functions seamlessly on various devices, from smartphones to tablets, laptops and desktop.
Maintenance
The Sixmile commitment to you doesn't end with the launch of your website. We offer ongoing support and website maintenance to ensure that your site remains up to date, secure, and optimized for functionality and speed.

Affordable Pricing
Quality website design doesn't have to come with a hefty price tag. Sixmile offer competitive and affordable pricing options to fit your budget without compromising on quality. Giving that bit more while pricing that bit less.

Search Friendly
Sixmile understands the importance of search engine visibility. Our websites are designed with SEO best practices in mind, helping you rank higher on search engine results pages and driving organic traffic to your site.
Client Satisfaction
The Sixmile ultimate goal is your satisfaction. We measure our success by the success of your website. When you choose our website design services, you're choosing a partner dedicated to helping you achieve your online goals.

Responsive Website Design Services
With around 70% of website traffic coming from mobile and others viewing on so many different devices it is vital the website design looks good not only on the desktop computer but also on the plethora of mobile devices used these days. It's worth noting Google's help page on "Building Smartphone-Optimized Websites" recommends a responsive web design above other approaches. A responsive website design spells the end of pinching, squinting, zooming in and missing the intended button which, in turn, allows for a simple vertical scroll up or down.
WordPress Website Design
Most of the websites Sixmile design and build are created in WordPress which is a very popular content managed system (CMS) which allows for easy updates to the website content through a password protected admin panel. These updates could be in form of text, graphics or news articles or blog updates. Updating a website on a continual basisis crucial foe SEO, helping with your search engine rankings. Take a look at the Sixmile Website Design Portfolio for a sample of work.
SEO (Search Engine Optimisation)
The art of SEO (Search Engine Optimisation) or your website being found online is a continual and changing process. Your website will be competing with millions of other sites to try and get people to visit. It is therefore crucial to optimise your site through SEO so that your website will be found above your competitors. In a nutshell this involves being aware of keywords that will get you found, updating your website on a continual basis and spreading brand awareness through engaging with the social networks. I work with my clients on their SEO on a continual basis making sure I keep abreast of the latest SEO practices.
Blogging or news feed on a website can be great for SEO as well. A blog or latest news section section means the website is updated with up to date information on you and your business. This is a great way to continually keep your website relevant with useful and engaging information which search engines lap up.
Copywriting
The best person to do the copywriting for the website is you. You're in the best position to write about your business – you know your business. However, I also realise this can be difficult, off-putting or too time consuming for many so Sixmile can help here. Sixmile offers an in-house copywriting service. All is needed are a few lines of copy about what you do, your company and services on offer and Sixmile will take care of the rest. When it comes to copywriting I will take what you've given and rewrite with SEO (Search Engine Optimisation) clearly in mind. Interesting, informative and detailed website content is crucial to being found on Google or any search engine. Beyond this, well written and unique copy is vital to engaging the reader and providing informative useful content people will find interesting.
Website Domain and Hosting
A domain is the human-readable address that people use to access your website on the internet. It's the web address that users type into their browsers to visit your site. For example, 'www.sixmiledesign.ie is a domain name.
Web hosting is the service that allows your website's files, data, and content to be stored on a server that is connected to the internet. When users access your domain, the web hosting server delivers the requested files to their browsers, allowing them to see your website.
Sixmile Design can set these up for you if not already done so.
Why Do I Need a Business Website Anyway?
Having a professional website for your business is essential for any sized business today. It will allow you to establish a strong online presence and if you are a small business it will allow you to compete on a level pegging with other larger businesses. Without an online presence, a small business might miss out on a significant portion of its potential customer base.
There are a number of compelling reasons to have a website as consumers turn to the internet to discover and research products and services.
24/7 Competitive Advantage
A well-designed website can provide a significant competitive advantage for businesses. It serves as a 24/7 accessible platform to showcase products or services, offering convenience to potential customers. Through effective SEO and online marketing, it can attract a broader audience, increasing brand visibility. A user-friendly and responsive website enhances the customer experience, leading to higher satisfaction and loyalty.
Additionally, it allows for valuable data collection and analysis, aiding in informed decision-making. Websites also facilitate Ecommerce, expanding revenue streams. Furthermore, they enable effective communication with customers, fostering trust and engagement. Overall, a strategic website can set a business apart, driving growth and success in the digital landscape.
Customer Communication
A website significantly improves communication with customers. It serves as a central hub where customers can easily access information about products, services and contact details. Features like live chat, contact forms, and FAQs enable direct and instant interaction, addressing customer queries and concerns promptly. Email subscription options facilitate ongoing communication and marketing, keeping customers informed about updates, promotions and news. Customer reviews and testimonials on the website provide social proof, enhancing trust and credibility.
Moreover, feedback forms allow customers to share their opinions and suggestions, helping businesses tailor their offerings. Overall, a well-maintained website fosters efficient, transparent, and continuous communication, strengthening customer relationships.
Services Awareness & Sales
Website sales and services awareness is vital for businesses to attract customers and promote their offerings effectively. Sales awareness involves showcasing products or services prominently on the website, with clear descriptions, pricing, and compelling calls to action to encourage conversions. Service awareness focuses on highlighting the unique value and benefits of services offered, often through engaging content, testimonials, and case studies.
Both strategies involve optimizing the user experience, ensuring easy navigation, and addressing customer inquiries promptly. By raising awareness of their offerings, businesses can increase website traffic, capture leads, and ultimately boost sales and service bookings, driving growth and success.
Online Marketing & Branding
Website marketing and branding are essential for businesses to establish a strong online presence. Marketing efforts involve strategies such as SEO, content creation, social media promotion, and email campaigns to drive traffic and engage visitors. Effective branding ensures consistency in design, messaging, and user experience, creating a memorable and trustworthy image for the business.
Together, these elements help businesses connect with their target audience, build credibility, and ultimately drive conversions. A well-executed website marketing, branding strategy and web design can enhance visibility, customer loyalty, and the overall success of the business in the digital landscape.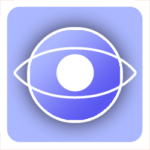 Small Business Exposure
A website is a powerful tool that enables a small business to be found by potential customers in today's digital landscape. It acts as a digital storefront, allowing businesses to establish an online presence accessible 24/7. Through search engine optimization (SEO), relevant keywords, and local listings, a website can rank higher in search engine results, making it easier for people to discover the business when searching online.
 Additionally, a well-designed website showcases the business's products or services, provides contact information, and builds credibility, instilling trust in potential customers. This visibility not only attracts local clientele but also opens doors to a broader audience, helping small businesses grow and thrive in a competitive.
Online Business Flexibility
An online business's flexibility is greatly enhanced through its website, which has the capacity to grow and adapt as the business evolves. Initially, a website serves as a digital storefront, but it can swiftly expand to accommodate a wider range of products or services. Businesses can easily update content, add new pages, and integrate extra functionality like Ecommerce, providing an agile platform to respond to changing market demands.
Moreover, the scalability of a website permits geographic expansion, allowing businesses to reach new markets without the need for physical locations. This scalability and adaptability make websites a powerful asset, enabling online businesses to remain nimble and competitive in an ever-evolving digital landscape.
In today's digital world, having a website is imperative for businesses of all sizes and industries. A website serves as your online storefront, offering a convenient way for potential customers to discover your products or services. It enhances your credibility and professionalism, as consumers often research businesses online before making decisions. Your website acts as a central information hub, providing essential details and allowing customers to easily access your contact information and operational hours. 
Moreover, it is a powerful marketing tool, enabling you to promote your brand, share your unique story, and engage with a global audience. Without a website, you risk missing out on numerous opportunities and potential customers in the vast online marketplace.
I cannot recommend Sixmile Design enough. We have worked with them for nearly ten years and they designed our logo, website, posters, flyers and pull ups stands. Nigel also did the illustrations for our Childrens Book 'Feathers in my Brain'. Nigel responds really quickly and works with you until you're 100% happy with the finished product.
Latest Web Design & Branding Projects